How much training do I need before I can independently use Lodgepole?
Understanding how to use Lodgepole usually takes less than an hour. For training, there are three options:

1. Lodgepole includes access to online training videos. You can re-watch them as much as you need to.

2. Each purchase includes one hour of free consultation/training. The training is customized to your needs. Some people prefer step-by-step instructions while others have targeted questions for implementation at their property. To save you travel expenses, the training is done using the phone. Sometimes we share our computer desktop for a synchronous demonstration over the Web.

3. User's guide. Lodgepole comes with a 100+ page user's guide with tons of screen snapshots.
Are there any challenges with using Lodgepole?
Only one. Time! Finding time to input data. We recommend dedicating a volunteer or a staff member who uses part of his or her time for data entry.

The property department needs someone to perform data entry tasks. The finance department has a person who enters financial data. The development office usually has a person who spends part of his or her time entering donor information and other financial data.
How long does it take to set up Lodgepole for my property?
It depends on which modules you purchase. If you have a small property with ten buildings and have purchased the Lite version, it may take you 6-8 hours to input the information about the buildings, equipment, and land. If you purchase other modules, additional time is needed. If you have a larger operation, more time is needed. Of course, that assumes that you already have the data available in your files, and don't need time to go into the field and collect it!

Once the initial data is entered, you'll soon see how Lodgepole will save you time by having building information at your fingertips, seeing trends, and instantly pulling information needed to plan funding, etc.
Who else can use Lodgepole besides the facilities manager?
Supervisors, so that information is not lost during staff transitions.
Finance Directors, who manage the insurance: the replacement costs based on the original costs of the assets, accurate inventories, and accessiblity to property portfolios at the click of a button.
Master site planners, who use the information you've prepared about the property including inventory, local regulatory authorities, adjacent neighbors, etc. (When the construction begins, you continue to enter the data).
Fund developers, who tell the story about the assets through data and pictures.
Alumni, who have all the information about the needs of the land, utilities, building, or activity area.
Administrative assistants, who can partner with the facilities staff to develop systems to run Lodgepole and have access to printed work orders and management lists.
Guest Services staff, who can immediately process a request from a guest.
Do I need to enter all my data all at one time?
Lodgepole is totally flexible. We understand that not all data is immediately available and that different people will be entering data at different times. You can enter the details in any order at any time.
How much of Lodgepole is customizable?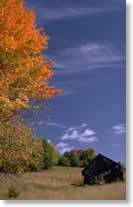 You customize the names of the different geographic sites/areas, types of waterline materials, inspection types, equipment categorization, etc. for your property.
Other field names are standard (date constructed, building description, etc.). This streamlines the software and keeps the price lower for you. Besides which, fields for a structure are pretty common. There really isn't a need to customize "date built," "description," "remodel year, etc.
There are generic "comments" fields throughout Lodgepole, allowing you to enter in any miscellaneous data that does not fit in one of the other fields.
If you have ideas for additional fields, let us know and we may add it to the next upgrade.
What are the advantages of a database versus my paper system or an Excel spreadsheet?
For medium and large operations, it's difficult to manage everything in Excel because you're usually juggling several spreadsheets. With Lodgepole: 1) You are organized: you have one place to enter data. 2) You can easily do queries. At the click of a button, pull out a list of all the work that needs to be done on several buildings for the year 2012. 3) You can save time: you only need to change the name of a building in one place versus all spreadsheets. 4) Your data is connected together: a photo can be shown with the information about a waterline.

By leveraging the capabilities of a relational database, Lodgepole is much more powerful than Excel.

However, if you have a small operation, juggling a handful of spreadsheets becomes more manageable, and we often recommend that you use a spreadsheet system, rather than Lodgepole. Templates are available on the CD in the back of the book, Outdoor Site and Facility Management: Tools for Creating Memorable Places
What the difference between Wynne's book "Outdoor Site and Facility Management" and Lodgepole?

The book teaches the system of property management, which is a combined effort by all departments (board members, finance director, executive director, facilities staff, etc.). It describes the nuts and bolts for managing a property, beginning with the mission through the risk management. Nothing is mentioned about Lodgepole.

Outdoor Site and Facility Management: Tools for Creating Memorable Places
What makes Lodgepole unique?
Lodgepole is the only software written especially for outdoor properties, such as camps, retreat centers, conference centers, dude ranches, outdoor education centers, etc.  In contrast, other software applications cover the needs for hotels, apartment management, manufacturing, schools, military bases, etc.
Does Lodgepole have the capability to do mapping?
Lodgepole lets you "see" images of maps (.jpg) but doesn't do the mapping. For mapping software, we suggest ArcView for a GIS system or ExpertGPS. However, Lodgepole can link to a GIS system. Contact us for more information.
Does Lodgepole include capabilities for fund development, guest/camper registration, or financial management software?
No, sorry. Each of these are available separately as sophisticated software packages. Lodgepole focuses on what it does best -- the data you need to make decisions about your property.
How do I purchase Lodgepole?
Simply call us with the legal name of your organization and the modules you wish. Within a few days, we'll mail you a CD, and send you a bill.
Do you take suggestions for another version?
Absolutely! We continue to listen to the users in the field and continually add data fields. Version 4.0 has more than 160 new fields, many from suggestions of clients.
Have another question? Call or email us.