Conferences and trainings, especially for maintenance and property areas
If you know about a conference, let us know and we'll add it to the list below.
March (of every year)
The Camp Maintenance Conference
YMCA Camp Chingachgook on Lake George, NY
Endorsed by YMCA of the USA, Girl Scouts of the USA, and ACA
More info http://adirondacktraininginstitute.org/?page_id=2056
Over the years, more than 2,000 camping professionals throughout North America have benefited from this annual training and networking symposium, now endorsed by these national organizations. Property management workshops focus on safety, technology, equipment use, long range planning, codes, regulations, and problem-solving for the camping industry. Join your colleagues this year!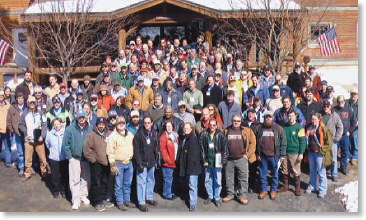 ---
ACA Site Manager's Seminar (California) last offered October 2016
https://www.acacamps.org/socalhawaii/aca-southern-california-camp-site-manager-seminar-tour
Designed for site managers by site managers, the Site Manager's Seminar gives participants the chance to network and share with each other, discuss topics important to the job of a site manager, and bring home solutions to improve their camps. Tour multiple camps in the day and go "behind the scenes" to see how they operate – hear from each camp's site manager about the projects they're most proud of as well as solutions found for the toughest challenges.